With EUR 5,000 raised by SA2U, we were delighted to support our aid partner Kids of Ukraine with their third recovery and rehabilitation day camp, SviTY, for refugee children. 25 teenagers were able to take part in the week-long camp, located in the Dzembronya village in the Carpathian mountains.
| | |
| --- | --- |
| Aid Partner: | Kids of Ukraine |
| Funds: | EUR 5,000 |
| Regions: | Various |
| Aid provided: | Funding for a kids' rehabilitation camp in the Carpathian montains |
| Beneficiaries: | 25 Ukrainian teenagers |
"SviTy", translated from Ukrainian as "Shine Bright", is a program of psychological rehabilitation and adaptation for internally displaced teens and military families with children between 12 and 16 years of age who have experienced trauma as a result of the war. Displaced children suffer from a lack of familiar living conditions and disruption to their education, while children from the temporarily occupied territories are deprived of a good standard of care and the feeling of relative safety. The camp aims to lessen the psychological impact of these hardships by teaching coping mechanisms, adaptation / distraction strategies, and providing tools for facing fears and gaining self-confidence. Its key concepts are described as follows: children are taught to be the best they can be, irrespective of war and other negative conditions; they are aided in their evolution in different ways.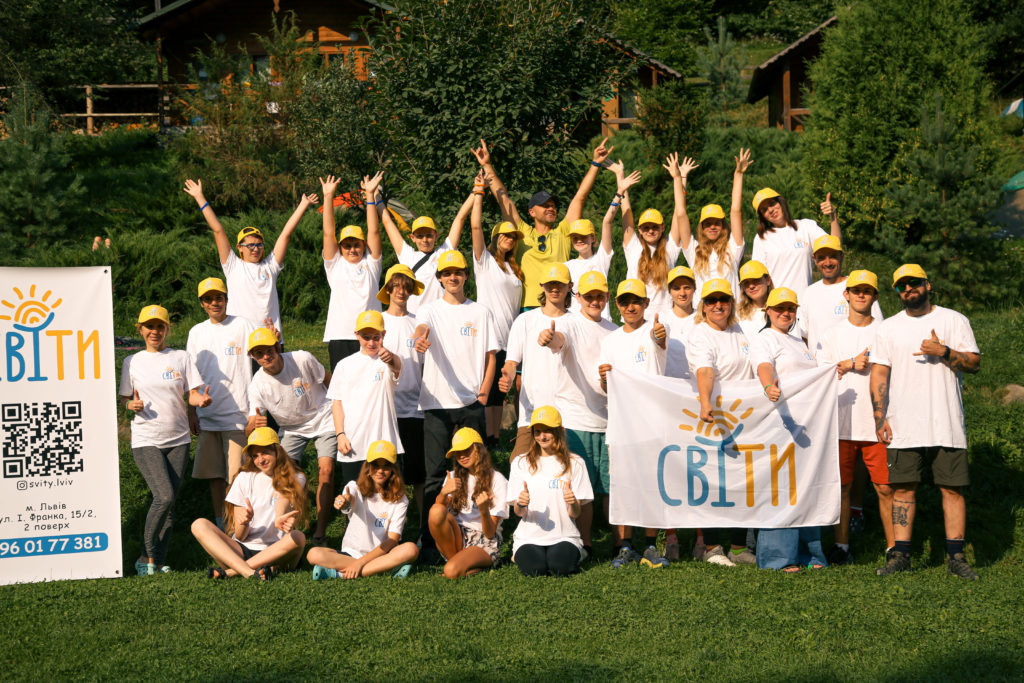 Participation in the week-long camp involves team-based and individual work with psychologists, communication practices, English language lessons, craft workshops, excursions, quests, and sports. With the aid of qualified trainers and an accredited psychologist, all of the camp activities are aimed at healing the children's psyches. The surrounding environment also aids in this – the silence of the mountains, the absence of air-raid sirens, the sound of the wind in the trees, and the chirping of birds is profoundly calming and restorative.
Upon completion of this program, the children become members of the charity club SviTY in Lviv, Cherkasy, and Khmelnytskyy which offers an accessible safe space and additional weekly courses. More club locations are expected to open across other regions in the near future.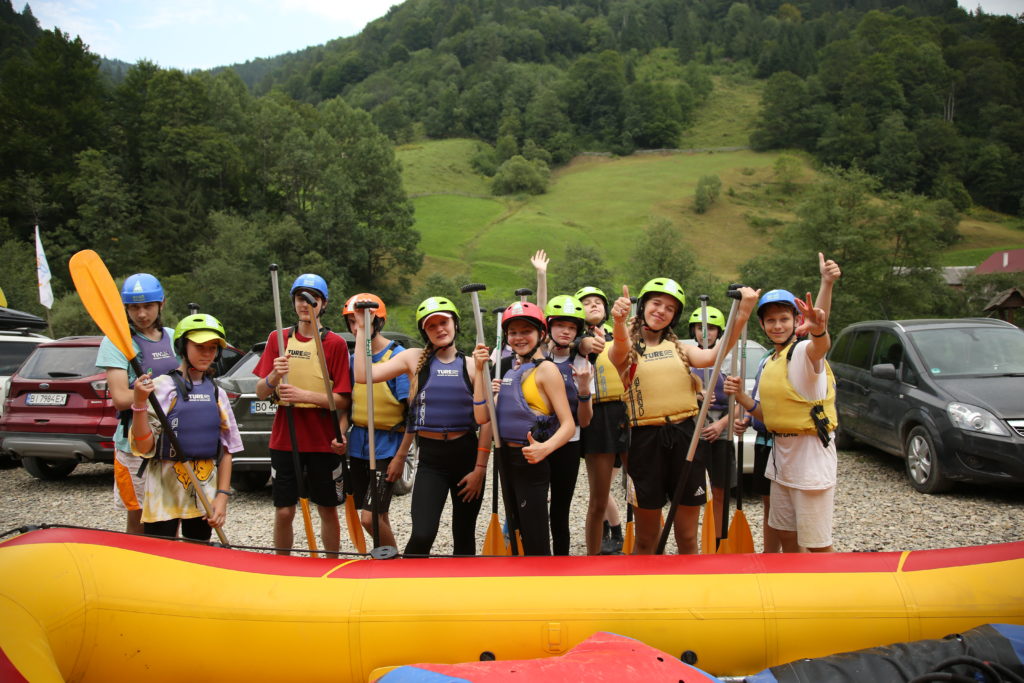 "Everything is fine, I will manage, I can do everything, it's not scary" – this is the mindset and attitude the camp works to instill in all participants.
Find out more:
Kids of Ukraine is a charitable foundation created during the first days of the war to help children and their mothers. Through their humanitarian aid projects and partnership with local charity foundations, Kids of Ukraine has provided aid to several thousand families in Chernihiv, Kyiv, Kharkiv, Luhansk, and Donetsk regions. Their mission is to restore lost childhoods to Ukrainian children as a way to help them build happy and bright futures.