With CHF 1,800 raised thanks to SA2U's generous individual donors, aid partner HopeKeeper Foundation purchased school supplies for children in the Kherson region as well as test tubes for blood analyses by the Kherson Central Clinic. This is yet another project made possible by HopeKeeper's esteemed founder, Ilona Malytska.
| | |
| --- | --- |
| Aid Partner: | HopeKeeper Foundation |
| Funds: | CHF 1,800 |
| Regions: | Kherson |
| Aid provided: | School supplies; 5,600 test tubes for blood analyses |
| Beneficiaries: | 34 schoolchildren in the region; Patients of the Kherson central clinic |
School sets included backpacks, pencil cases, pencils, pens, markers, notebooks, and pads of drawing paper. The children helped are residents of a liberated area of Kherson which is, nevertheless, subject to regular shelling.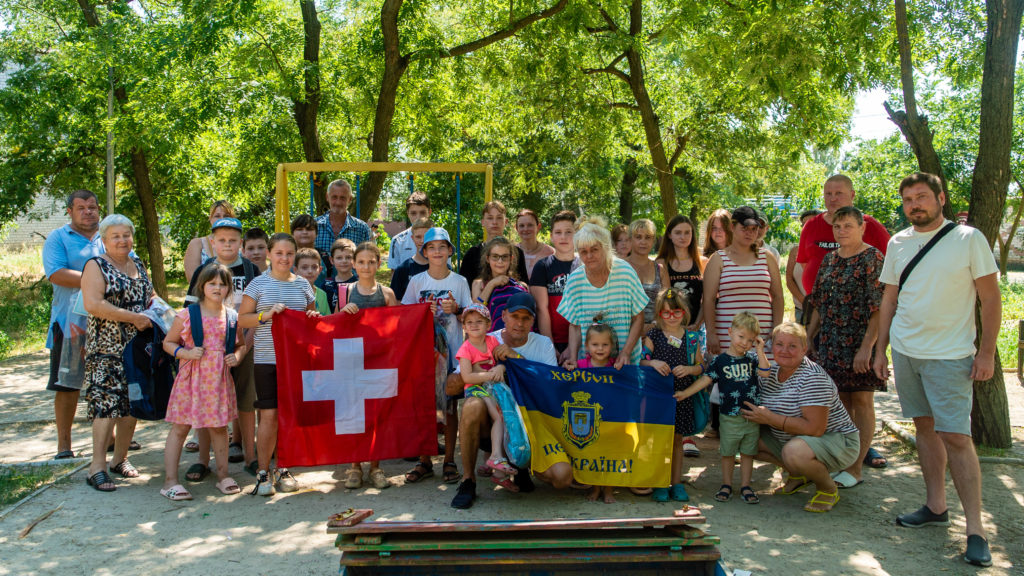 Photos from the distribution show kids on a sun-drenched playground. Ilona's husband, Vladimir, who led this and countless other distribution efforts, expressed his hope that the new school supplies would bring a little bit of sunshine to the children and the community as they embark on the next school year.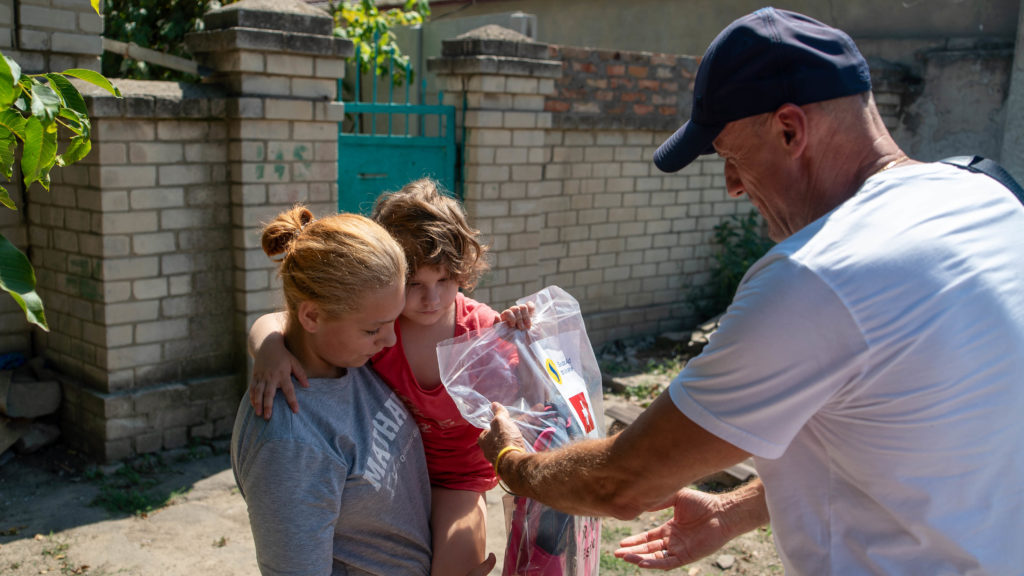 The Kherson Central Clinic, where medical personnel selflessly risk their lives on a daily basis in order to continue treating patients and performing operations, received 5,600 test tubes for blood analyses. These will be used to continue supporting the health and well-being of the region's population.
Find out more:
The HopeKeeper Foundation is a charitable organization founded by Ilona Malytska and her team. With a well-organized and far-reaching network, the Foundation is dedicated to providing direct assistance to the most impacted areas in Ukraine. SA2U has had the pleasure of working with Ilona and her team on numerous successful projects and is in awe of the heart and empathy that goes into all of their work.