SA2U's annual members' meeting for the financial year 2022 – the year of our founding – was held on 5 June 2023. Thanks to our donors, SA2U was able to finance 22 transports of humanitarian aid to Ukraine and donate CHF 160,000 to projects helping Ukrainians in need in 2022.
At the members' meeting, the board presented the financial statements of SA2U, which you can also find below:
Ca. CHF 340,000 in funds were raised in only 9 months in 2022;
Ca. CHF 120,000 were spent on sourcing urgently needed humanitarian aid and transporting it from our warehouse near Zurich directly to Ukraine;
Ca. CHF 180,000 were spent on direct financing of projects in Ukraine;
CHF 38,563 in funds remained on our accounts as of the end of 2022 (and were spent in Q1 2023 on further direct financing projects).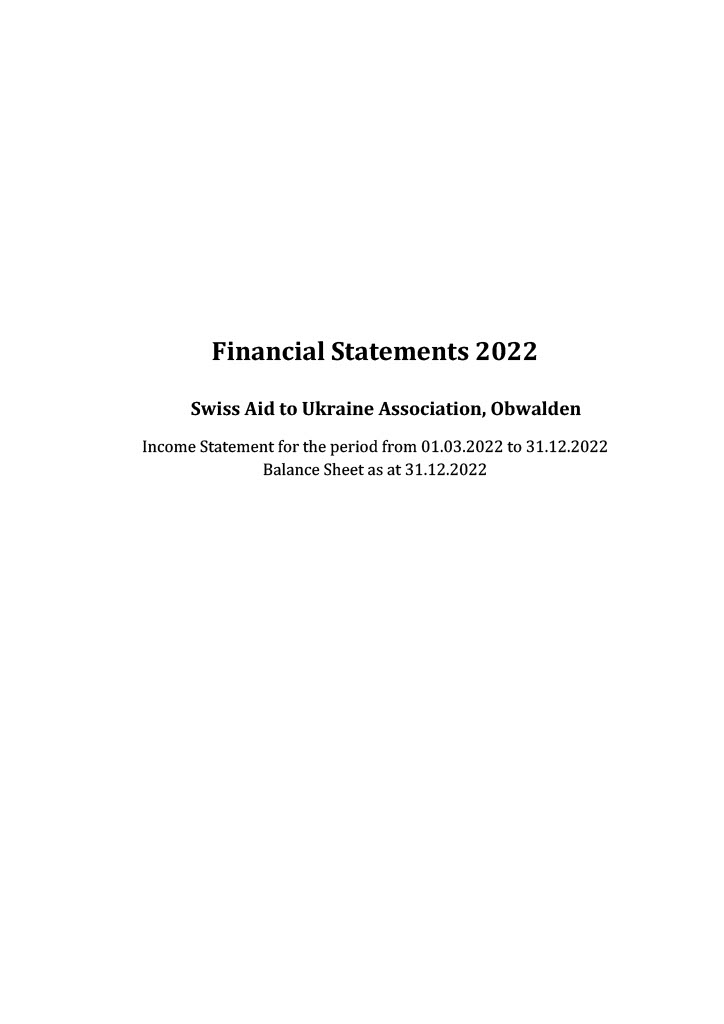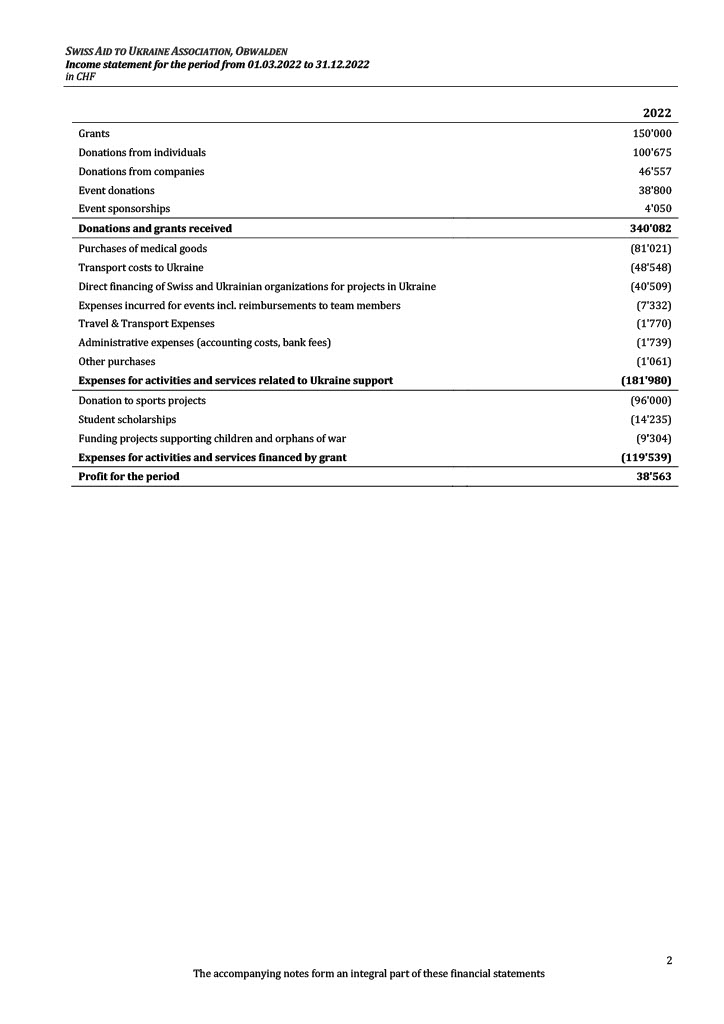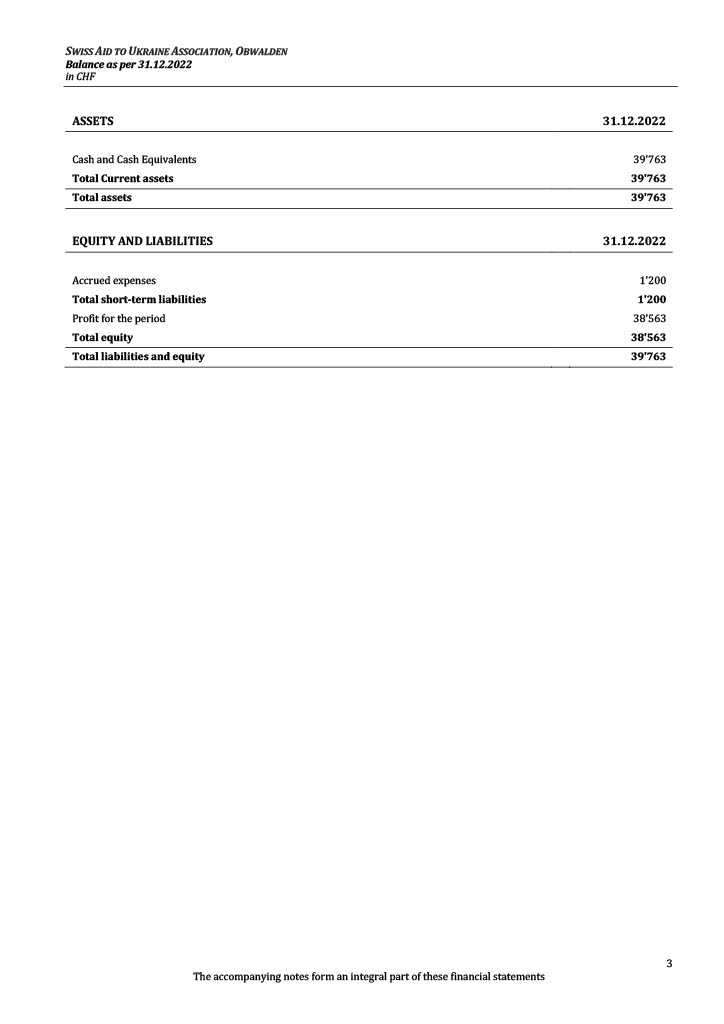 We warmly thank all of our donors, partners and volunteers for their dedication to helping Ukrainians in need in 2022. We are continuing our work in 2023 and are grateful for further donations to our causes.