The war in Ukraine has left many children without homes, some without parents, and most without any trust in what the future might hold. The future generations of Ukraine have faced unimaginable hardship and trauma, and they need our help to rebuild their lives. Swiss Aid to Ukraine supports projects that provide aid to children and orphans affected by the war in Ukraine - from basic aid like winter clothes and medicines for childrens' hospitals, to financing children's sports and rehabilitation camps and scholarships for Ukrainian students and schoolchildren. Your donation can make a real difference in the lives of these children, by providing them with the care and support they need to overcome their trauma and rebuild their futures. With your help, we ensure that donations go to trusted partners on the ground in Ukraine who ensure quality projects are implemented and provide transparent reporting, so that we can be sure that donated funds go to children in need. Together, we can give Ukrainian children and orphans of war hope for a better future and a brighter tomorrow. Together, we can make a difference!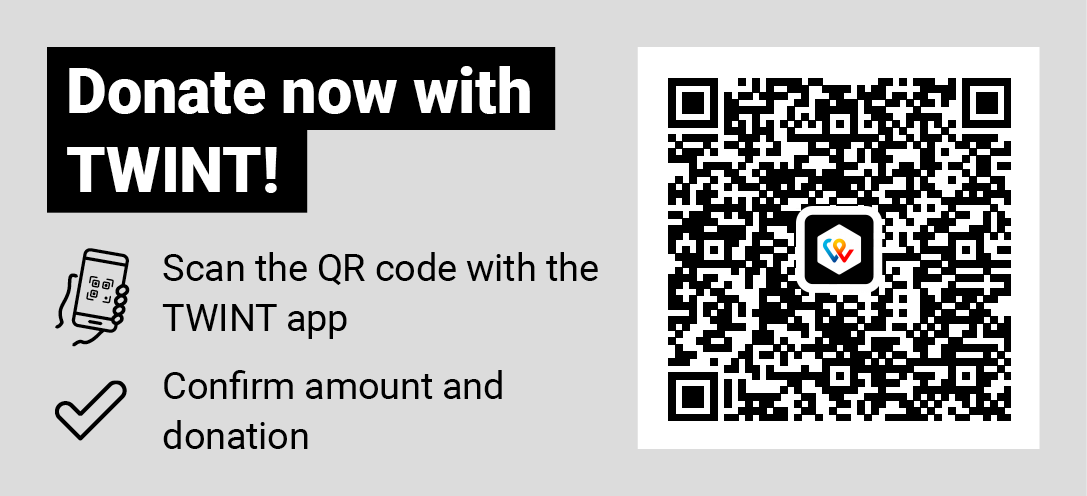 Bank account information:
. Post Finance AG Bank account in CHF:
CH2109000000158542776
Bank account in EUR:
CH9609000000158542784
BIC: POFICHBEXXX Account holder: Swiss Aid to Ukraine Association c/o advokatur pra ag Schürstrasse 17, 6062 Wilen Switzerland Swiss Aid To Ukraine is a tax-exempt association under Swiss law.