Every day, thousands of people get injured or die because local hospitals don't have the supplies they need to save lives. We are in touch with local clinics in Lviv, Kyiv, Kharkiv and Odesa to build and strengthen sustainable healthcare infrastructure in those regions by providing medical supplies and services to medical professionals and the patients under their care.
We encourage medical supplies, healthcare providers, and pharmaceuticals to join this noble mission! There is an ongoing need for medicines for various purposes, medical instruments and supplies, nursing supplies, and much more. We are also open to monetary donations for rare and expensive medical supplies requested from clinics and hospitals in Ukraine.
Swiss Aid to Ukraine Association
is focusing on most crucially needed medical supplies. We are in contact with hospitals, NGOs, and other organizations and we make sure each and every pallet filled with the requested supplies get to the hands of the requestor.
Your contribution will help maintain the health and save the lives of people who have been victims of armed conflict. We use your donations to buy the most needed medical supplies and to pay for the delivery.
We are grateful for your help!
_______________
Your donations are used to source urgently needed humanitarian aid and pay for transport expenses along our supply chain.
Bank account information:
Post Finance AG Bank account in CHF: CH2109000000158542776
Bank account in EUR:
CH9609000000158542784
BIC: POFICHBEXXX
Account holder: Swiss Aid to Ukraine Association c/o advokatur pra ag Schürstrasse 17, 6062 Wilen Switzerland Swiss Aid To Ukraine is a tax-exempt association under Swiss law.<.p>
For donating via PayPal, use
https://www.paypal.com/paypalme/sa2u
or scan the QR code: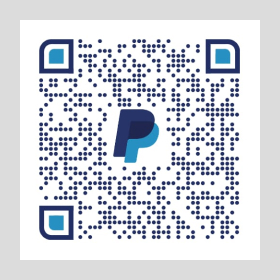 For donating via via Twint, scan the QR code: