Every day, the residents of various regions of Ukraine affected by the war are struggling to survive and thrive, without access to basic necessities like medicine, generators for power outages, and even food, bedding and clothing. Children, the elderly, and the disabled are particularly vulnerable and are in need of assistance.
Swiss Aid to Ukraine began its mission to help Ukrainians in need by ensuring transports of humanitarian aid from Switzerland to Ukraine - over 150 tons of aid in 2022. As the war dragged on, we began to finance purchase of aid directly by trusted partners on the ground in Ukraine. This allows us to contribute to the local economy and provide agency to Ukrainans in helping themselves and the residents of their own areas.
We have financed the purchase of urgent basic medicines, generators, and food, bedding and other basic necessities in the Kharkiv, Odesa, Kherson, Kyiv, Mykolaiv and Khmelnytskyi regions. And we continue to need your support to maintain the health and save the lives of people who are the victims of armed conflict in Ukraine.
Your donations are used to fulfill requests for urgent basic aid from our trusted partners on the ground in Ukraine. Cooperation with trusted partners and a tried and tested reporting and accountability procedure ensure that donated funds are used where and how they are needed most.
Your contribution can provide a meal to a hungry child, medication to a sick person, and hope to families who have lost everything. Your generosity can help us make a difference in the lives of those who need it the most.
Together, we can make a difference!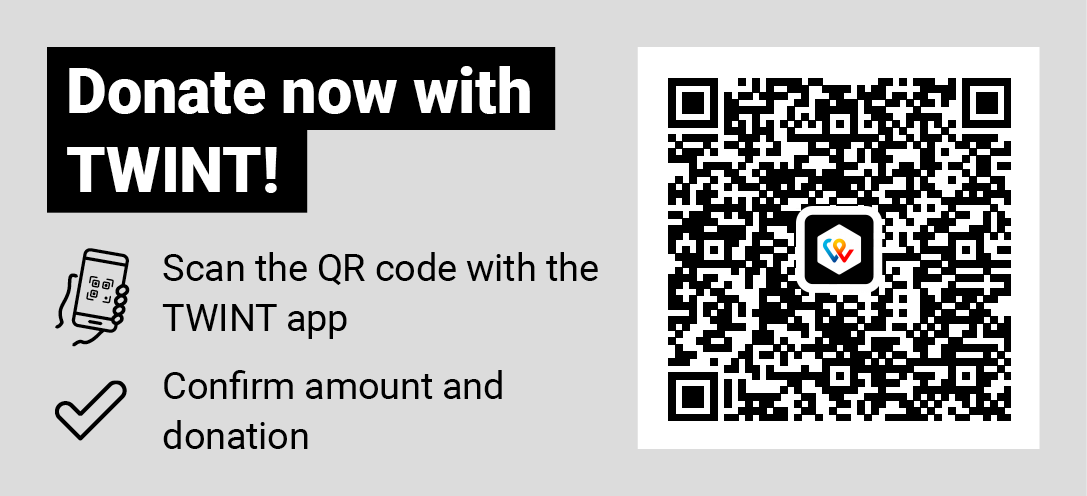 Bank account information:.
Post Finance AG
Bank account in CHF:
CH21 0900 0000 1585 4277 6
Bank account in EUR:
CH96 0900 0000 1585 4278 4
BIC: POFICHBEXXX
Account holder: Swiss Aid to Ukraine Association
c/o advokatur pra ag
Schürstrasse 17, 6062 Wilen Switzerland
Swiss Aid to Ukraine is a tax-exempt association under Swiss law.